BLOCKCHAIN for ENTERPRISES in SUPPLY CHAIN
UNISOT is a revolutionary enterprise blockchain service provider that will change the future of global Supply Chains. It emerges from the well established business processes in Enterprise Resource Planning (ERP) system – such as SAP, Dynamics 365 and M3. 
We enable enterprises of all sizes to leverage P2P blockchain benefits from within their current systems. The Blockchain Data Interchange modules (BDI) will deliver fast, scalable and secure transactions, global traceability, sustainability, product authenticity and information exchange.
UNISOT is a start-up company built on over 20 years' experience in enterprise business integrations.

Solutions and Services for today's Supply Chains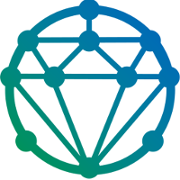 THE MAIN PERCEIVED HURDLES OF IMPLEMENTING BLOCKCHAIN, AND HOW UNISOT OVERCOMES THEM ALL
What about the legal and regulatory framework?
What about privacy policies and GDPR?
Can companies be sure that transactions are secure?
What about Return of Investment (ROI)?
Do companies need to re-educate their staff about Blockchain?
Will it be difficult or time consuming to become part of the correct network?