BLOCKCHAIN for ENTERPRISES in SUPPLY CHAIN
UNISOT is a revolutionary enterprise blockchain service provider built on over 20 years' experience in enterprise business integrations, aiming to change the future of global Supply Chains. It emerges from the well-established business processes in Enterprise Resource Planning (ERP) systems – such as SAP S/4 HANA, MS Dynamics 365, M3, Oracle, Salesforce, Sage X3 and  IFS.
We enable enterprises of all sizes and all industries to leverage P2P blockchain benefits from within their current systems, making the instant product traceability during its product lifecycle secure and affordable.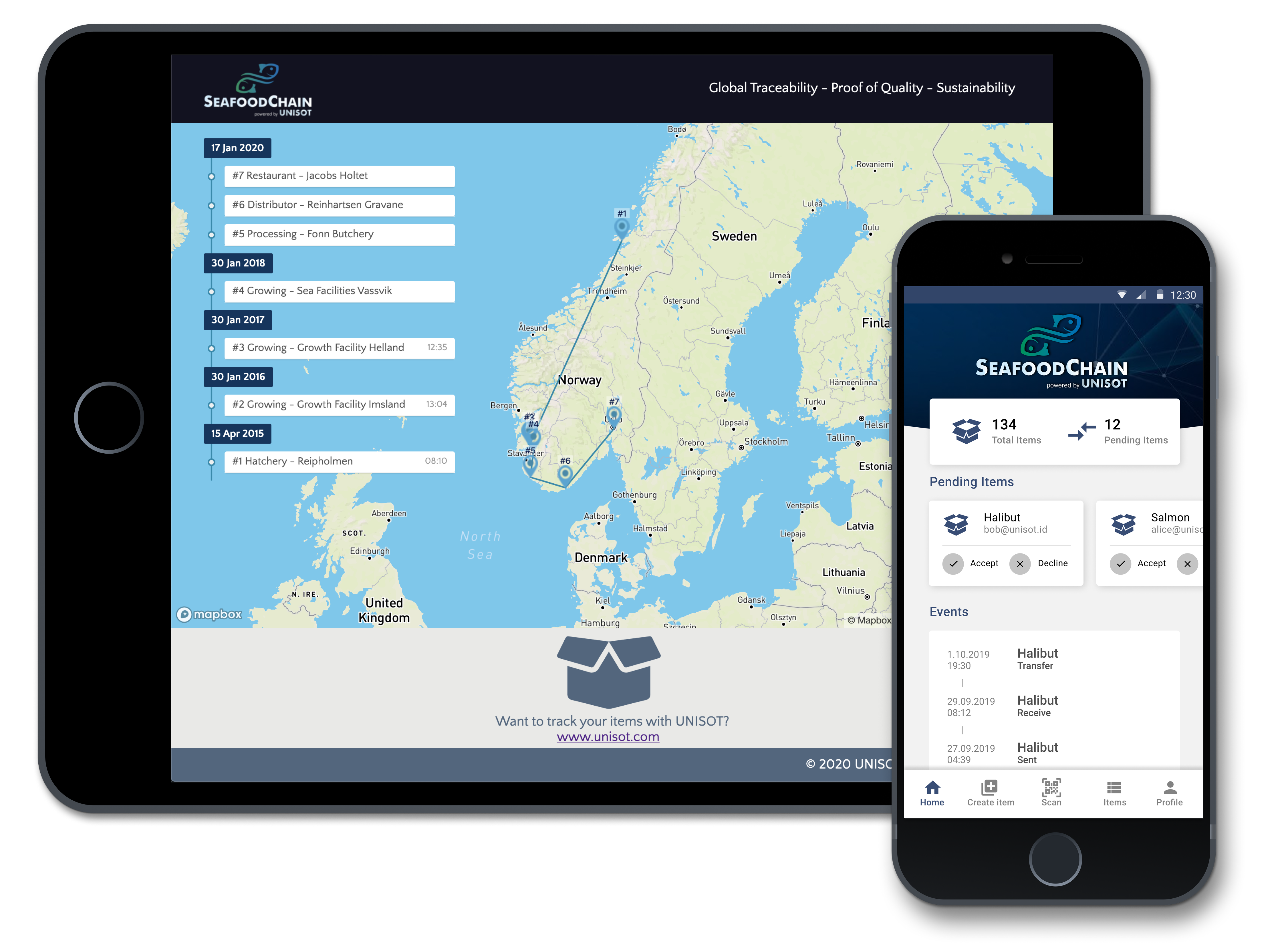 SUSTAINABLE Supply Chain is a CHOICE
Today's consumers are getting more and more demanding and require accurate information regarding the products they purchase. As a brand name producer you can provide the proven information that modern customers require, such as Proof of Authenticity, Product History, Provenance and Transparency. Our system provides multiple tools for companies to provide full insights to their complete supply chain.
UNISOT's distributed platform interconnects business processes seamlessly across organisations via BDI (Blockchain Data Interchange) – allowing secure P2P business messages such as orders, deliveries, invoices and more. The platform enables businesses to benefit from an exponential increase in both internal and global supply chain efficiency.