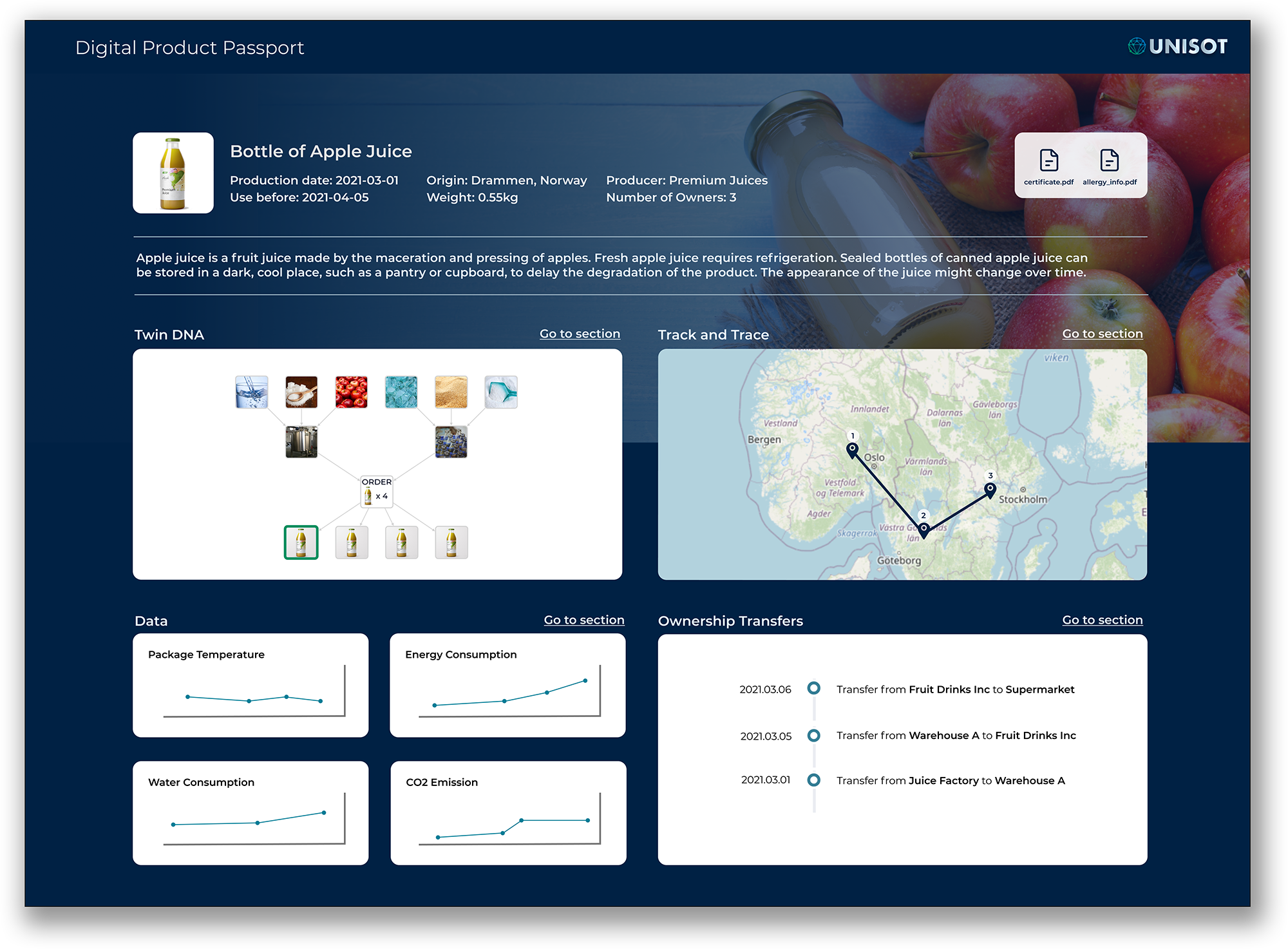 A UNIQUE STORY
Every single item around us has its own unique story e.g., the clothes you are wearing, your phone, the milk carton in your fridge and the fridge itself. They all have their unique parts or ingredients and have been treated, processed and transported, sometimes traveled long journeys across many countries.
The Digital Product Passport [DPP] enables consumers, customers or service technicians to get the complete story about the product in front of them.
• A consumer can verify the specific ingredients in a package before they buy it, to make sure it does not contain any ingredients they are allergic to or do not prefer. They can make sure the product is sustainable and ecological.
• A professional customer can verify that the quality aligns with what they ordered when shipment arrives, and access this information in their mobile device directly at the loading dock. Information can also be processed further in their own IT-system.
• A service technician can get detailed information about the parts in this specific product, their service history, warranty periods and their repair instructions in text, video or AR, etc.
Digitally Signed  I  In-depth Information  I  Verified Data


The Digital Product Passport is based on the UNISOT Product Provenance functionality. By facilitating a unique identity on every single asset, product or item – often in the form of a printed QR code or build in RFID – customers are able to access all relevant and specific product information in the UNISOT Digital Product Passport by simply scanning the QR code or reading the RFID chip with their smart phone.
BRANDED CONTENT
Producers can provide specific curated brand information about the history of the product and producer, images and videos about the production methods. Producers will be able to strengthen their brand loyalty.
PRODUCT CONTENT
The Product DNA function displays all ingredients and parts in a graphical tree diagram allowing the user to browse through each part and get detailed information about every single part or ingredient.
TRACEABILITY
The Track and Trace function displays the specific product and its parts' journey from production to the moment of scanning on a map, allowing the user to see the whole journey of the product provenance.
DATA GRAPHS
The Data function displays important data as easily comprehensible graphs, such as the products temperature during transport, the total energy and water consumption as well as for example historical CO2 emission.
DEPENDENCIES
The Digital Product Passport is based on the Product Provenance functionality.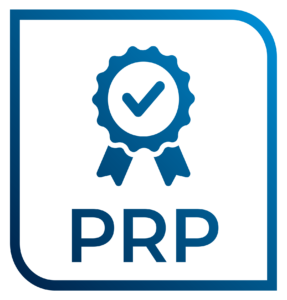 PRODUCT PROVENANCE
The PRP module enables you to collect, store, manage and share/sell important information about your products from a batch level down to single individual items, information such as ingredients/parts, dimensions, weight, location, temperature, energy consumption, water consumption, CO2, etc.