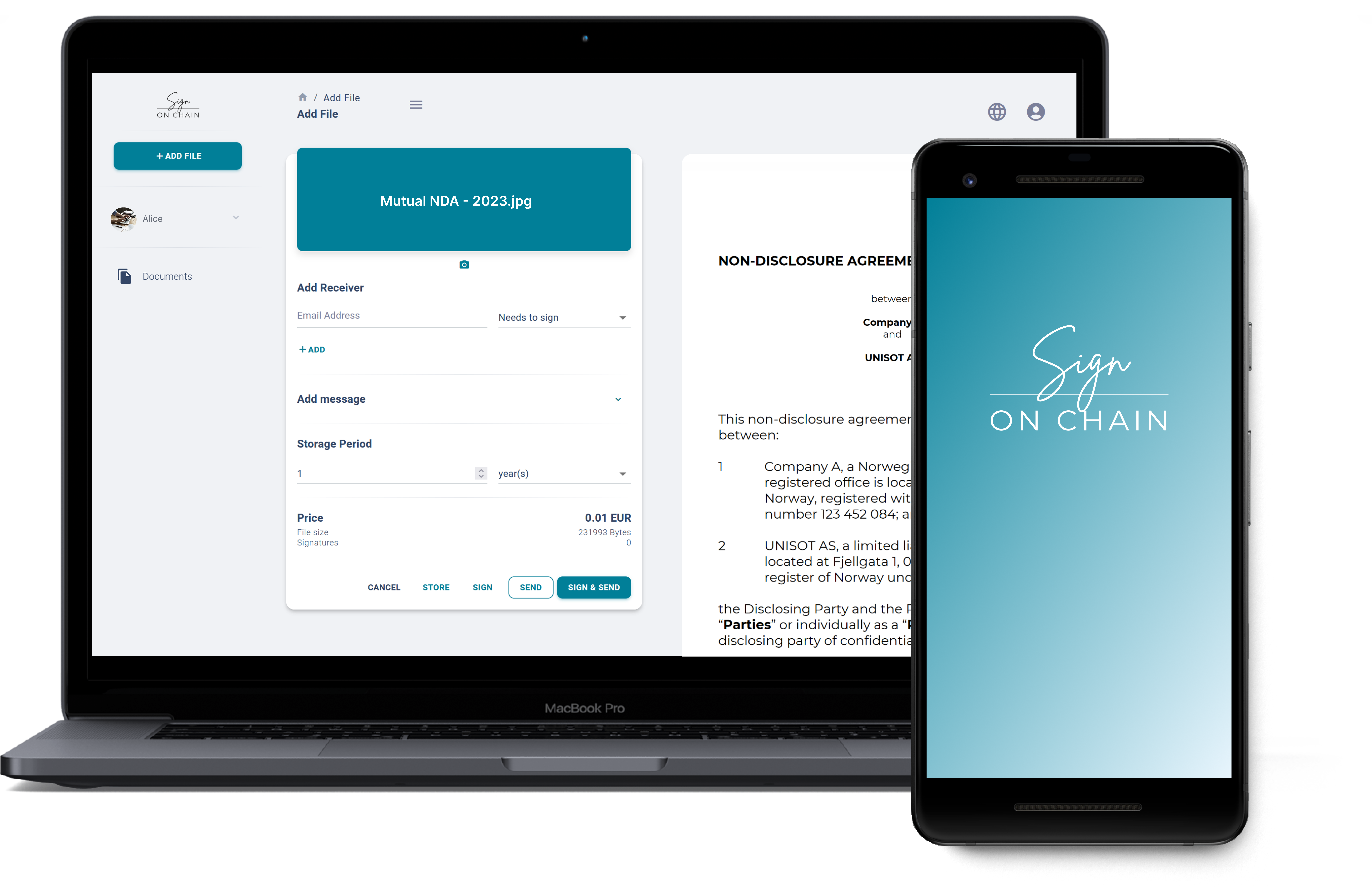 SCAN, SIGN & STORE
ALL YOUR DOCUMENTS IN ONE PLACE
All documents are secured, encrypted and safely stored in the Public Blockchain.
Contract and Agreements
Financial Documents
Compliance and Regulatory Documents
Notarization
Intellectual Property (IP) Protection
Personal Documents
Digitally Signed  I  Encrypted  I  Safely Stored
1. SCAN or UPLOAD
Just take a photo with your smart phone or simply drag and drop your document or .pdf to upload it to SignOnChain.
The paperless and secure electronic signing is suitable for both professional and private use.
2. SIGN
You can now easily sign your document with your digital signature by a simple click of the SIGN button.
Enter the email(s) of your co-signers, and they will receive an email with a link to sign the document as well.
As soon as all parties have signed the document an email will be sent out to all with a copy of the signed document.
3. STORE
SignOnChain.id can be used as a secure document storage. All your uploaded documents are encrypted, stored and secured in the Public Blockchain with a hash. This means that it is impossible to change the content of the document, and that there is a timestamped immutable audit log of the documents creation and eventual signatures.
Safely store and manage all your documents for any time period of your choice: 1 week, 3 months, 5 years …. it's all up to you.
Pay per Signature
This is the only signing tool you'll ever need.