At UNISOT, we are deeply committed to empowering the Agriculture Industry with pioneering technology and innovative solutions. Our AgriOnChain solution redefines traceability, verification, and labeling throughout the entire agriculture supply chain. With our Industry Solutions, powered by Web3 technology, we provide a comprehensive and transparent approach to assist companies in embracing sustainability, complying with regulations, safeguarding the authenticity of agriculture products, from cultivation to distribution, and fostering stronger connections with consumers.
AGRICULTURE: A VITAL SECTOR
TRUST THROUGHT TRACEABILITY
Understanding Agriculture
Agriculture is the backbone of our society, encompassing a diverse range of crops, livestock, and agricultural products. It sustains livelihoods, nourishes communities, and drives economies. UNISOT's AgriOnchain solution is crafted to honour these values while ensuring transparency and compliance across the agriculture supply chain.
Building Confidence
The agriculture industry faces unique challenges in ensuring the transparency and traceability of its products. AgriOnChain addresses this by recording and securely storing transactions on an immutable blockchain ledger. This creates a transparent, auditable, and tamper-proof trail, from the moment seeds are sown to the products' arrival at the hands of consumers.
A TRANSPARENT SUPPLY CHAIN
SUSTAINABILITY AS A CORNERSTONE
Traceability and Transparency
AgriOnChain provides end-to-end traceability and transparency within the agriculture supply chain. From the sourcing of raw materials to the final delivery of products, you can confidently highlight the journey of your agricultural goods, offering customers the peace of mind they deserve.
Embrace Sustainability
Join the movement toward a more sustainable and environmentally responsible future. UNISOT's AgriOnChain Industry Solution empowers you to implement and demonstrate sustainable farming practices that reduce the ecological footprint. This aligns you with the values of eco-conscious consumers who appreciate your dedication to a greener Agriculture Industry.
STREAMLINED LABELING FOR ACCURACY
DATA CAPTURE AND COLLABORATIVE STRENGTH
Simplified Agriculture Labeling
AgriOnChain simplifies the often-complex agriculture labeling process by integrating digital technologies and blockchain. Our solution ensures that accurate and up-to-date labeling information is easily accessible to farmers, manufacturers and retailers, promoting consistency and compliance.
Secure Data Capture
Our solution enables secure data capture at every stage of the agriculture supply chain. By adopting a Universal Source of Truth approach, our platform consolidates information on a distributed global data layer, fostering trust-based collaborations among all stakeholders.
EFFORTLESS REGULATORY COMPLIANCE
ENHANCED CONSUMER CONNECTION
Regulatory Compliance
Stay ahead of evolving regulatory requirements with ease. Our platform automates documentation, streamlining the compliance process. With AgriOnChain, you can ensure that your products consistently meet the necessary industry standards, gaining credibility and trust from regulatory authorities and customers alike.
Build Consumer Trust
Enable deeper connections with consumers. UNISOT's AgriOnChain solution offers a direct communication channel with consumers that fosters trust and engagement. Share the unique story of your products, their origin, and the dedication behind them, creating a strong bond with your customers.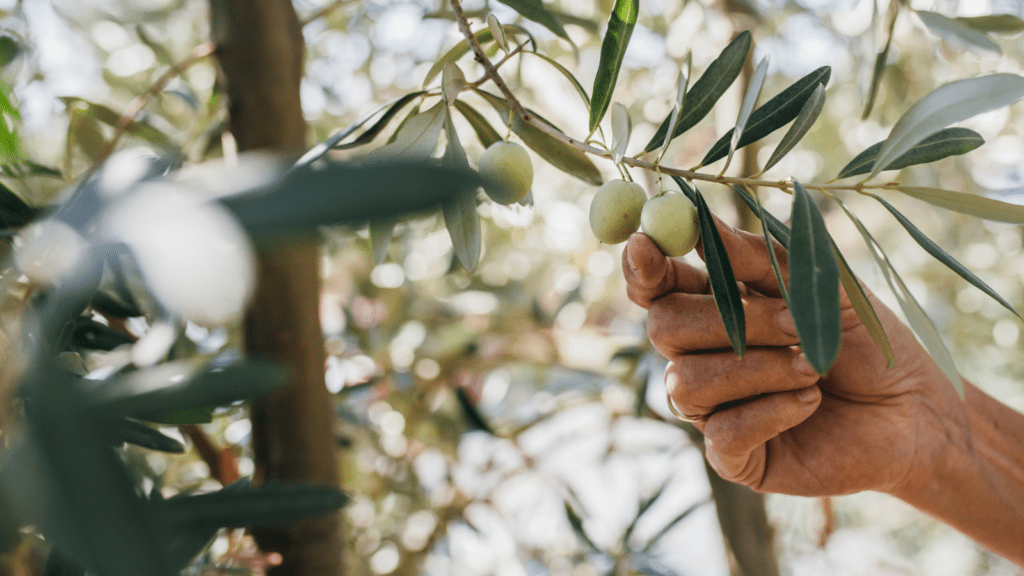 UNISOT's AgriOnChain solution, driven by Digital Product Passports, is poised to revolutionize the agriculture industry. The benefits are vast, ranging from enhanced traceability and transparency to substantial improvements in efficiency and consumer trust.
Join UNISOT in spearheading the digital transformation in agriculture through the formidable capabilities of distributed Web3 technology, AI and Digital Product Passports.
THE UNISOT DIGITAL PRODUCT PASSPORT
Digital Product Passports are an integral part of our system. They present an aggregation of information from Smart Digital Twins created throughout a products journey through the supply chain. These blockchain-based, immutable records serve as a detailed and trustworthy account of agricultural products, documenting their journey from the moment they are cultivated to when they reach consumers' hands. They encompass vital information such as the product's origin, production methods, transportation data, and quality assurance measures. With Digital Product Passports, we unlock a wealth of knowledge that empowers every participant in the agricultural supply chain.
1. PRODUCT BRANDING
Provide Product & Marketing information. The brand history and founder story, with pictures, videos, illustrations, care instructions.
2. PROVABLE PRODUCT INFORMATION​
The item-unique Smart QR-codes, enables item distinct product data such as quality attributes, parts, provenance, chain-of-custody, sustainability values.
3. CONSUMER COMMUNICATION CHANNEL​
Enable customers to give feedback ​about their experience of the product . ​To gain quality consumer insights and strengthen customer engagements.
4. LOYALTY CERTIFICATES
To establish an emotional connection with ​customers and strengthen brand loyalty we enable customers to buy a 'Loyalty Certificate' to support a producer, the workers or a charitable causes such as UNICEF, WWF, Save the Children, etc.
5. BUYING ONLINE
Enable customers to re-order the product and/or suitable accessories online.
6. GAMING​
Enable customers to participate in gaming e.g., Lucky Number.
7. SOCIAL MEDIA SHARING​
Enable customers to share their positive impression of a product to their friends.
8. CIRCULAR ECONOMY/RETURN PROCESS
Enable easy and streamlined return process for customers to return used items for re-use or recirculation.
9. QUALITY CONTROL
Enabling transparency, traceability and collaboration thus helping companies maintain and improve the quality of their products.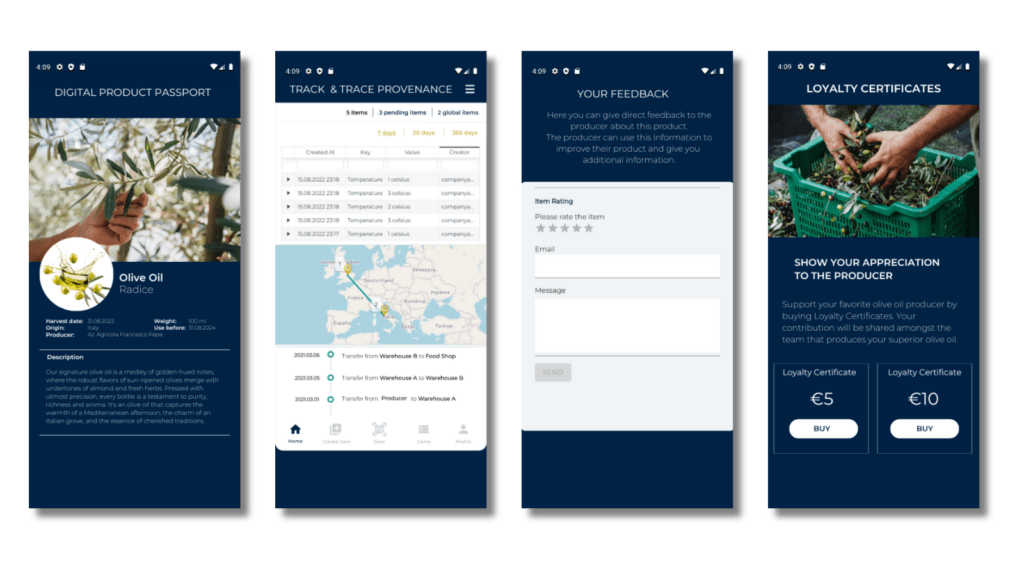 WHY CHOOSE AGRIONCHAIN?
Pioneering Technology:

AgriOnChain powered by UNISOT uniquely implements Blockchain, AI, and IPv6 technologies to revolutionize supply chain management with unparalleled transparency, integrity and interoperability.

Industry Expertise:

Our team comprises experts with a deep understanding of both technology and the intricacies of supply chain management. We provide comprehensive support tailored to your unique business needs.

Global Impact:

AgriOnChain establishes a unified global data layer, facilitating efficient decision-making and enhancing the integrity of the agriculture ecosystem.

Social Impact:

AgriOnChain's social impact extends beyond business efficiencies. It can promote safer, more sustainable and responsible practices in the agriculture industry, benefitting consumers, farmers, communities and the environment alike.