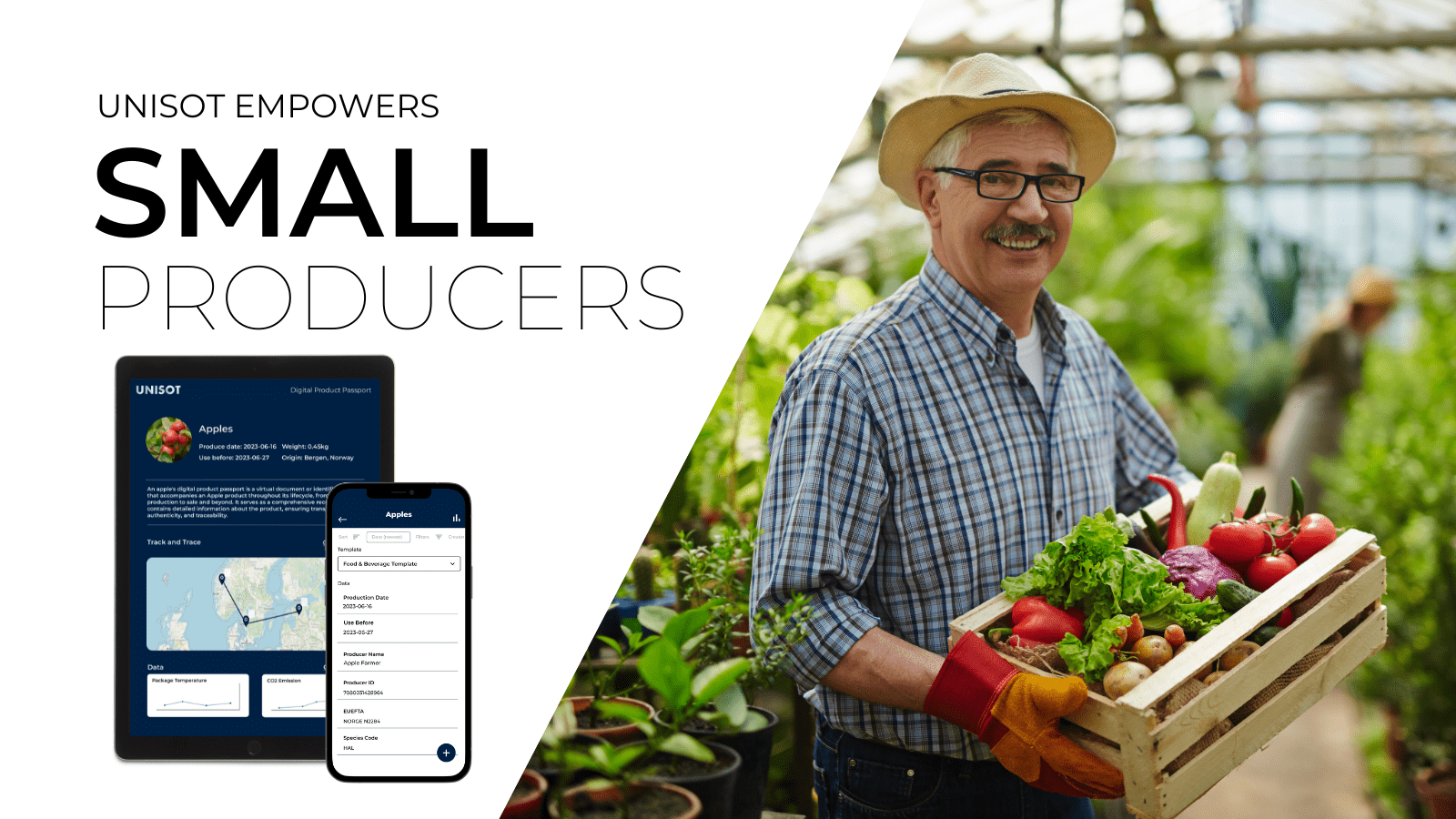 At UNISOT, we offer innovative solutions to small farmers and producers, empowering them to enhance their company operations and achieve significant improvements.
If you, for example, are a small local organic food producer known for your high-quality fruits and vegetables, but you face numerous challenges in managing your supply chain efficiently, maybe UNISOT and our partner Local2Local can help you.
We know that small producers struggle with tracking the origin and quality of their products, ensuring timely delivery to customers and maintaining transparent and trustworthy relationships with their suppliers. At UNISOT, we know that if you could address these issues, your business would thrive.
Our Platform
We can introduce you to our supply chain management platform, which utilizes public blockchain technology. With the Global Inventory Management module, you could securely record and track every step of your supply chain, from the moment a seed was planted to the final delivery to the customer's doorstep.
Implementing our platform will give your company immediate benefits. Firstly, you could now provide your customers with an unalterable and transparent record of the origin and journey of each product via the Digital Product Passport. This increased customer trust and confidence in your brand will lead to higher customer satisfaction and loyalty.
Secondly, our platform enables your company to streamline your supply chain processes. You could now easily identify any bottlenecks or inefficiencies and take corrective actions promptly. This results in faster delivery times, reduced waste and improved overall productivity.
Furthermore, you could collaborate more effectively with your suppliers. By utilizing our platform, you could ensure that your suppliers met the required quality standards and maintained ethical and sustainable practices. This strengthens your supplier relationships and allows you to consistently deliver the best products to your customers.
Your Growth
By continuing to leverage our technology, you will experience substantial growth. Your reputation as a trusted and efficient organic food producer will spread, attracting more customers and expanding your market reach. You can now confidently scale your operations while maintaining the highest quality standards.
This collaboration is a testament to how technology can revolutionize small businesses and producers. UNISOT's supply chain management platform empowers small companies and producers to improve their company's efficiency, transparency and customer satisfaction, ultimately leading to sustainable growth and success.
We're excited to introduce you to our incredible product/service! If you're ready to unlock its full potential and experience firsthand how it can transform your life/business, we invite you to book a demo with us. Our demos are designed to provide a tailored experience, allowing you to see exactly how our product/service can address your specific needs.