Webinar: Blockchain For the Food Industry
What is blockchain technology? How is it applicable to the food and beverage industry? Join Food Institute's webinar on Tues., Oct. 13 as we delve into one of the more noteworthy technological innovations of our time: enterprise blockchain.
Two of the most experienced educators and practitioners of blockchain—Jimmy Nguyen, founding president of the Bitcoin Association, and Stephan Nilsson, CEO of UNISOT and SeafoodChain—will help you understand the basics of enterprise blockchain technology, and how food and beverage companies can successfully apply blockchain to make their operations more efficient and effective. You don't want to miss this!
REGISTER HERE to watch the Webinar!
Hosted by: The Food Institute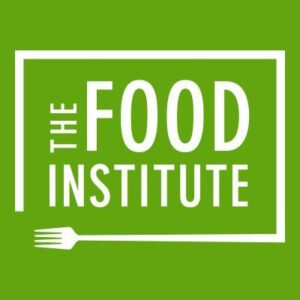 About UNISOT
UNISOT is a revolutionary enterprise blockchain service provider built on over 20 years' experience in enterprise business integrations, aiming to change the future of global Supply Chains.
It emerges from the well established business processes in Enterprise Resource Planning (ERP) systems – such as SAP S/4 HANA, MS Dynamics 365, M3, Oracle, Salesforce, Sage X3 and  IFS.
We enable enterprises of all sizes and all industries to leverage P2P blockchain benefits from within their current systems, making the instant product traceability during its product lifecycle secure and affordable.